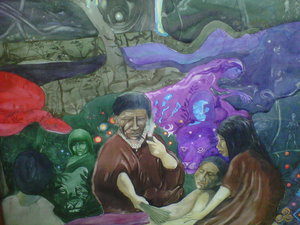 In a standard shamanic healing session, many tools may be combined. These may include energy balancing, regression, shamanic extraction (the sucking out of negative energies and demons), soul retrieval and many other shamanic processes to resolve deep inner conflicts. A lot of deep spiritual healing is done in trance, during which your deepest blocks and samskaras will be released. A unique combination will be used according to your individual needs. Much of this can also be done at a distance via a photograph.
Cost: £50 for an hour
Please contact me to arrange your shamanic healing session.
Please pay online if you have arranged to have distant healing.