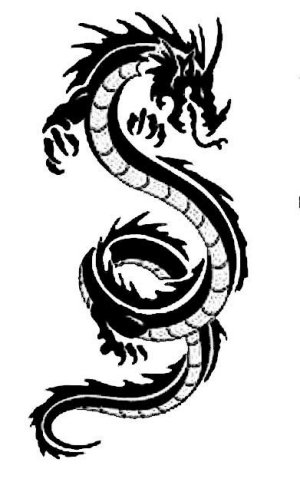 Dragons are powerful keepers of the Earth's energy. Raising them can purify the land of all negative energies and break patterns of ill health and bad luck. Dragon Magick includes many spells and runes which can be employed for many practical purposes.
On this course you will be given high level Indonesian magick dragon empowerments, and will learn to work with these energies to destroy evil and corruption and re-establish health and harmony. You will be able to use this knowledge to heal people as well as the Earth. We will be going out to practice these techniques on the land, clearing any dark spots and healing the ley lines.
The Dragon Magick course will include:
Empowerment of the Makuto Nogososro (Crown of the Dragon)
Meeting your personal dragons
The Dragon runes
Spells of healing and exorcism
Crystal charging
The empowerments will give you a high level of invulnerability against black magick and negative entities, and a great increase in spiritual power.
Read more about working with dragons in my article Tree Spirits, Herb & Flower Spirits and Dragons: The Shamanic Tradition of Tethatu
Also available as an Online Course.
Advanced Dragon Magick Course
We will take the dragon magick to new heights of power. Includes attunement to the dragon king, Queen and princes, each adding greater protection and enhancing your magick for faster results. Also includes attunement to the dragon realm here you can absorb vast power. We will be doing dragon riding to break down the elemental energies of problems. For the first time I will give the secret spells of destruction, and weapons for destroying demons.
Also available as a Home-Study Course.
Upcoming Workshops
Dragon Magick
Dates: 30-31 May, 2023
Venue: Chiang Mai, Thailand
Venue:  See Thailand courses info page
Cost: £200 – food and accommodation excluded
Contact me for more information and to book.