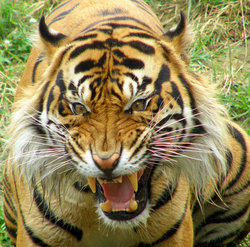 Take back your power and put a stop to those who abuse authority to make your life difficult.
This is a powerful course that will awaken your power and put you back in control, and allow you to punish and expose corrupt authorities. Consists of written teachings, illustrations, and an audio recording.
Claim this course free by signing up for our mailing list on the right.
Listen to Peter explaining how power can be given away to people and institutions and how you can take back your power using shamanic practices and magick.
Feedback
Hi Peter: Receive a strong handshake. Let me tell you I've been practising the first part of the course "Take Back Your Power" with excellent results in capturing energy. Relationship with people have improve and most surprising is that the back pain and shoulder pain have disappeared. I feel more energetic. In the coming days shall begin the second meditation, but still practice
first. I think to find your Blog, I found the right teacher to develop my spirituality. Thanks Peter. Blessing. Sincerely Carlos R
I was recommended this by a friend, just worked through the taking back power one.. The meditations are great, felt quite emotional when I received my power in the second gate. I suffer from eco anxiety and feel quite helpless in many situations, having done this, I feel re-energised, Thankyou. 
 Lorraine, 40, Carer, England