Is this you?
You are in need of physical, mental, emotional or spiritual healing. You might have tried many other options but not found anything that helps.
Some of the issue that people come to me for healing for include:
Incurable disease diagnosis
DNA damage
Chronic illness
Acute illness or trauma
Repeated problems that persist whatever you try
When improvements to your health from other healings are only temporary
Depression/negative thoughts, disconnection, unhealthy coping mechanisms, low self-esteem and self-neglect resulting from soul loss
Addiction
Geopathic stress
Difficulties with kundalini awakening
Psychic attack, black magick, curses, vampirism
In the first instance, you may want to email me to arrange a Distant Healing session.
In my sessions, I draw on my extensive skills as a shaman and magician and where appropriate use kinesiology, acupuncture, homeopathy and herbalism.
Receiving Distant Healing
Distant Healing
In a standard shamanic healing session, many tools may be combined. These may include energy balancing, regression, shamanic extraction (the sucking out of negative energies and demons), soul retrieval and many other shamanic processes to resolve deep inner conflicts. A lot of deep spiritual healing is done in trance, during which your deepest blocks and samskaras will be released. A unique combination will be used according to your individual needs. You will need to send me a photograph and details of your issues.
Since spiritual powers operate beyond time and space, healing can be done at a distance as effectively as in person. During the session, you lie still, as you would if receiving healing in person, while I connect with you via the astral plane. All energy healing, exorcism, soul retrieval and other metaphysical work are effective through this method. You will feel energy shifting in your body, and may go very sleepy as your unconscious is changing. During this healing I will look into your unconscious and subconscious minds, where I will be able to find limiting beliefs, laws, contracts, attachments, entities etc. All these problems can be released and healed from a distance. Read more and email me to arrange a session.
Empowerments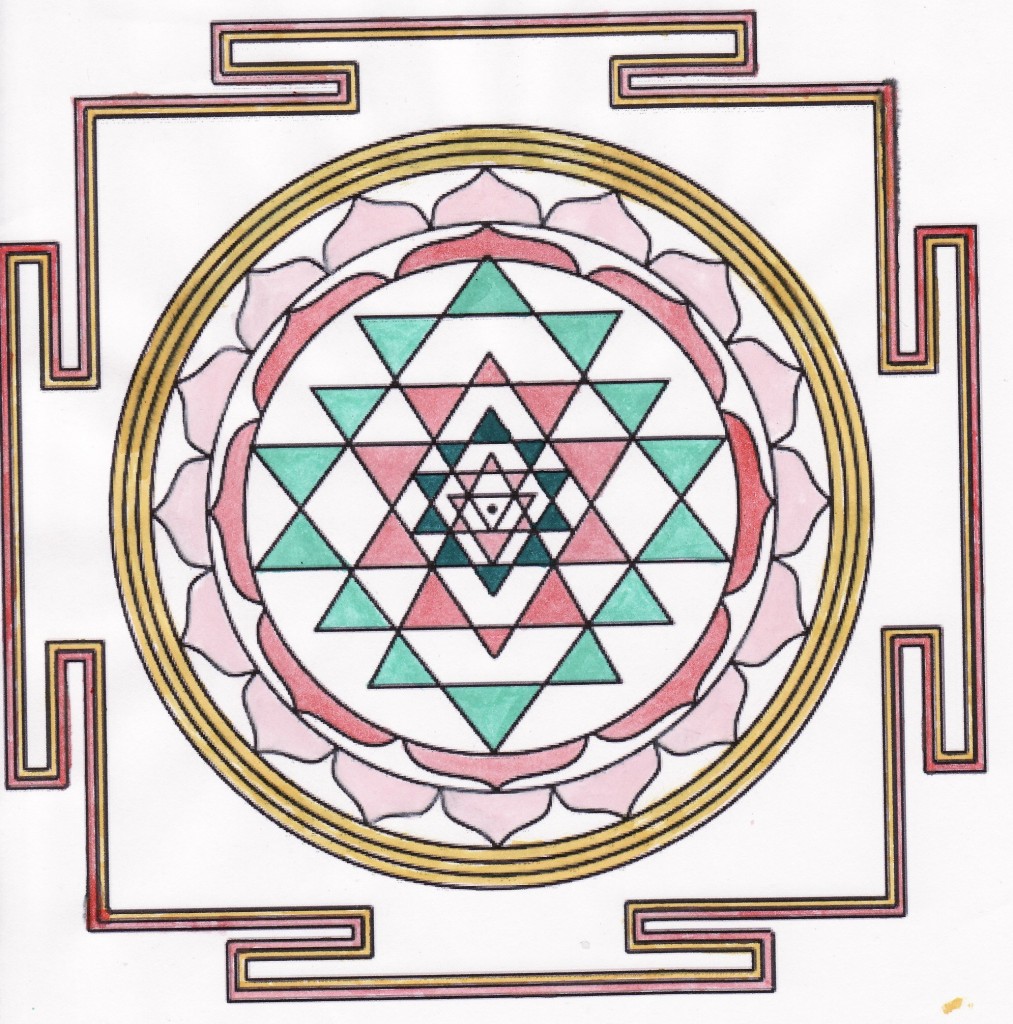 Empowerments are also given remotely – I can advise you of which ones might be suitable to support your healing. I have listed a number of empowerments below which are typically helpful in some healings.
Please note that some of these empowerments are included in the online courses below.
Gtummo or Candali Healing and Protection (Levels 1-4)
Unlimited Potential Chakra Attunements
Silver Shree Yantra Empowerment
Contact me to arrange a mutually convenient time for any attunements. Please let me know which empowerment(s) you would like to receive and indicate your general availability – day and time – when you will be able to be in a quiet space to receive the attunement/spiritual empowerment.
Self Healing
Protection
Depending on the cause of your illness, you may also wish to supplement your healing with some additional protection. See my Magickal Protection page for some suggestions.
Online Courses
An important aspect of your healing journey is taking responsibility for yourself and recognising your power and sovereignty. I have listed below some of my online courses which will support you on your own healing journey.
FREE Take Back Your Power Course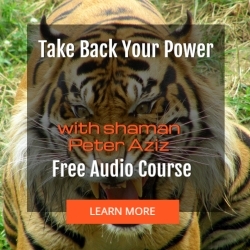 This is an essential first step in protecting yourself from being drained or abused by others – this could be a factor in poor health at a physical, emotional, mental or spiritual level. The course includes a simple guided meditation which you can use to reclaim your power from each person who has taken it from you.
Underworld Journeying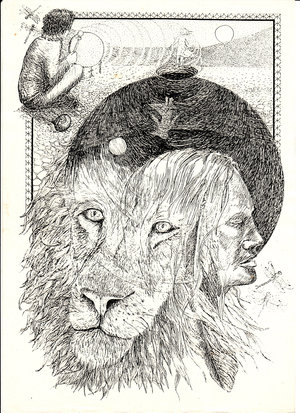 Removing Unconscious Blocks to Success. This short course on Underworld Journeying introduces you to the essentials of shamanic journeying in the underworld and includes an audio file with drumming and my voice guiding you. Shamanic journeying may shed light on the cause of your illness and suggest ways in which it can be healed. (There is also a German version of this course.)
Psychic Self Defence online course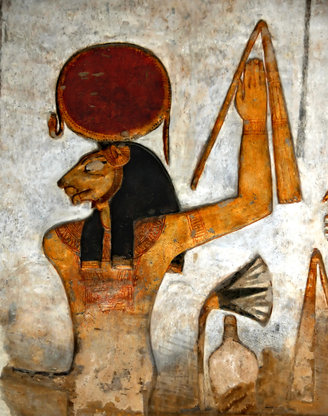 This short course is designed to clear away any form of negative energy which can include psychic phenomena such as curses, demons or entities, and hauntings, but also any form of bad luck. It includes banishing rituals, talismans, guided meditations and mantras. Psychic attacks could be contributing to your illness and/or hindering your recovery.
Also available in German.
N.B. If you are feeling under particularly heavy attack, you may also want to continue to my Psychic Protection Course – Protection at Work and at Home.
Ultimate Healing Part 1 – Self Healing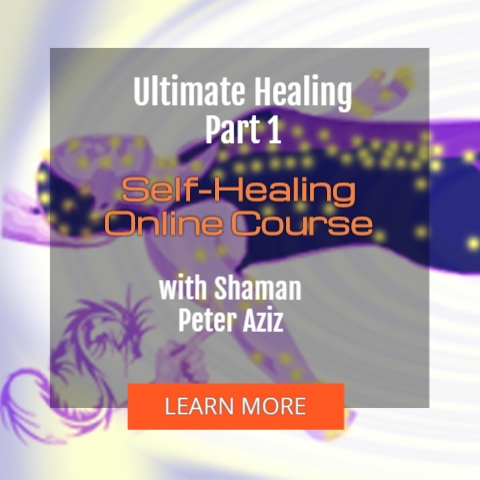 This is a very complete and in-depth self-healing course with 8 modules, containing a number of guided meditations on mp3 audio files. You will be guided to welcome and release emotions, take back power, release shame, mature ego, embrace shadow, master the art of creating everything you want, as well as dis-creating everything you don't want.
Ultimate Healing Part 2 – Self Healing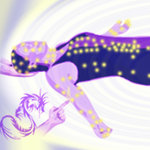 A series of live webinars where you will be guided to hold space, facilitate healing, and do point holding on yourself as well as others. You will have a detailed manual, mp3s of mantras and receive a series of high level attunements and transmissions including all the higher candali empowerments, tachyon, enemy burning fire, Universal Sovereignty, Magickal Transmutation Crystal Orb, Titanium Flame and more throughout the course.
Magickal Membership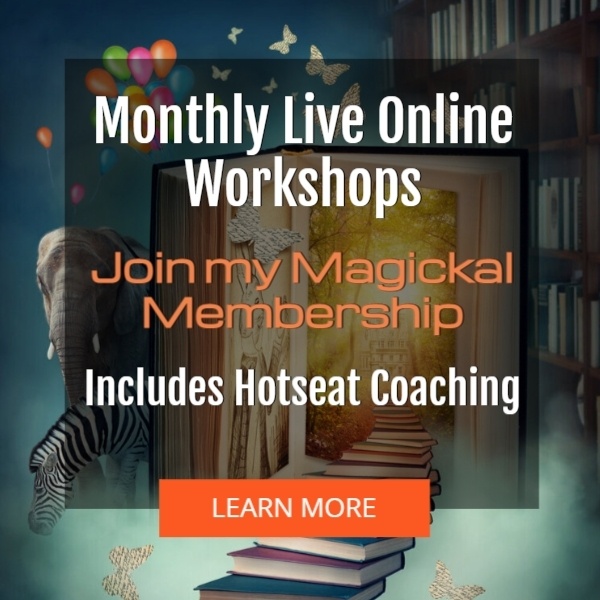 This is a series of monthly online workshops which will cover a variety of topics and include empowerments and an opportunity for questions and answers as well as hot seat coaching.
Workshops which may be of particular benefit to those needing healing include:
Finding Your Soul Purpose
The Inner Child and the Magickal Child
Magickally Healing Trauma
Working with Dreams
Orbs for Healing and Magick
Your Higher Self
Dealing with Fear
Psionics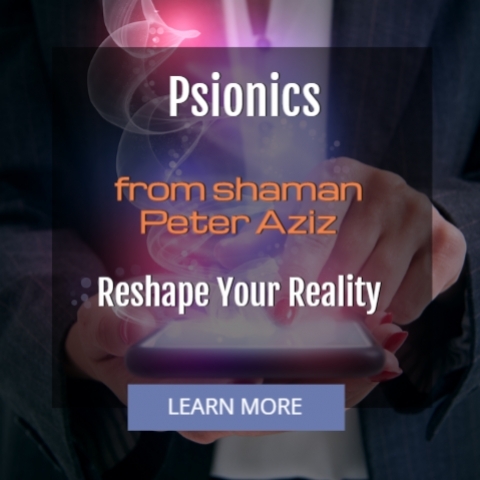 This is a powerful psionics tool and short course enabling you to set up a chart for powerful protection with minimal effort on your part. It includes talismans for healing and can be used to neutralise negative energies.
The Psionics Course is also available in German.
Once you have the basic course, there are additional packages you can obtain from my Psionics webpage.
Psionic instruments and talismans for healing include:
Invincible Psychic Clearing and Healing Course – Levels 1&2
Psionic Healing Plate
DNA Guard
Harmoniser
Apep Neutralising & Voiding Talisman
5G Cure
Demonic Disease Talisman
Karmic Tie-cutter
Discreation Talisman
33 Layer Aura Healer
…and more
Crystal Magick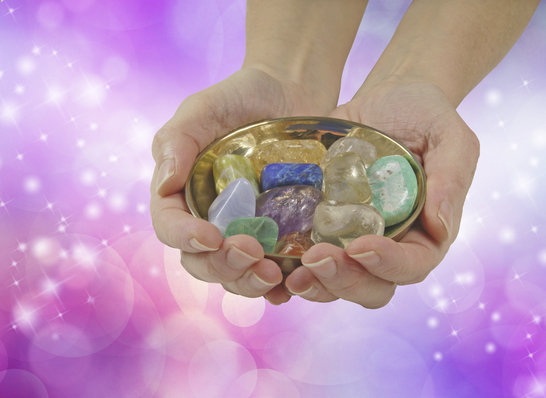 My Crystal Magick course is one of the gateways to my Magick: The Faerie and Dragon Path series of online courses. Crystals are powerful healing allies – they can be programmed and left to work their magick.
You will be able to use crystals as dimensional doorways, and through them connect to places of power and transcendence. They will become powerful allies of co-creation. In this course you learn to co-create with crystals to heal yourself or others or break down any blockages, manifest or draw abundance with little effort on your part.
Darkness Course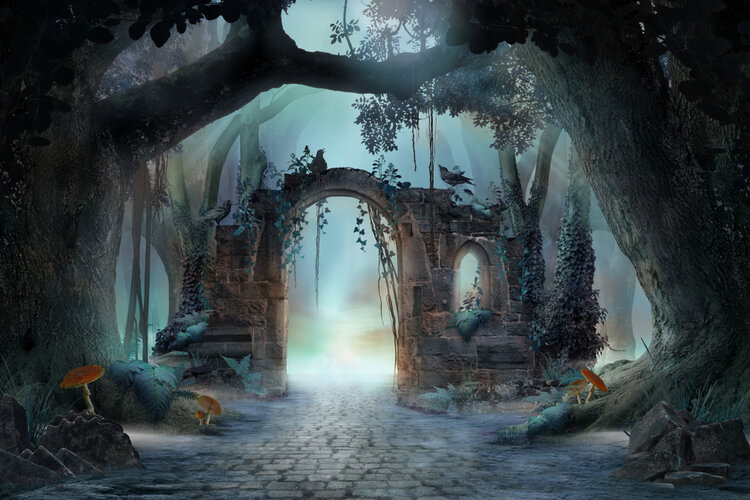 In this course, we are delving into darkness to work with shadow and the dark elemental beings of the void who help you navigate your unconscious and heal at the deepest level so that you can be free to live your life on purpose. Extra tools are needed to help us find the things we have pushed away – our most critical areas and stubborn blocks to vitality and success. The main reason people are still failing is because there is one area they don't want to look at and this is usually holding the key to all their obstacles. This course is part of the Magick: The Faerie and Dragon Path series of online courses.
Free Resources
Take Back Your Power free online audio course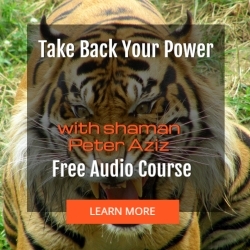 This is an essential first step in protecting yourself from being drained or abused by others. The course includes a simple guided meditation which you can use to reclaim your power from each person who has taken it from you.
Ultimate Healing Handbook – Part 1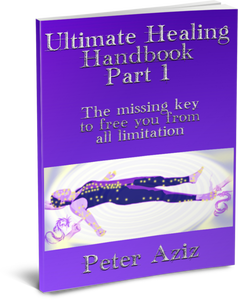 A free e-book that explains how emotions are crystallized into the body, and how they cause various types of disease. It has plenty of practical information on the chakras, genetic templates, and gives advice on how to release the stored emotions and thought patterns to heal physically, emotionally and mentally. This is the handbook for my Body Electronics – Ultimate Healing Course.
A fuller version is published by Silversnur in Germany – see books.
Click Here to Download the free e-book
Click here to Download the free e-book in Japanese
Click here to Download the free e-book in German
Articles on my Blog and Webinar Recordings
There are many articles and webinar replays (some with free attunements and radionics healing programmes) which you can access free. These are generally the same as those on my Advanced Healers webpage.