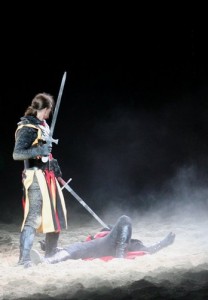 When you create success, you nearly always attract jealousy. It is not uncommon to find rivals trying to destroy you. This kit will allow you to win over such enemies. It is charged with the Aditya Hrdaya stotram, the Maha-Kali Chalissa and Baglamukhi's paralysing mantra for paralysing enemies. If you have enemies plotting against you, it is recommended to get a supply of pillar candles so that you can keep one burning over the crystal permanently. This will ensure your enemies lose at every turn, and slanderers will be silenced.
Cost: £85
UK Orders Only
Non-UK Orders
See other Crystal and Candle Magick Kits
Read my article on Crystal Magick for how human and crystal consciousness work together; the graces of crystals; connecting with a crystal; charging a crystal and how to put your crystal's powers on autopilot.