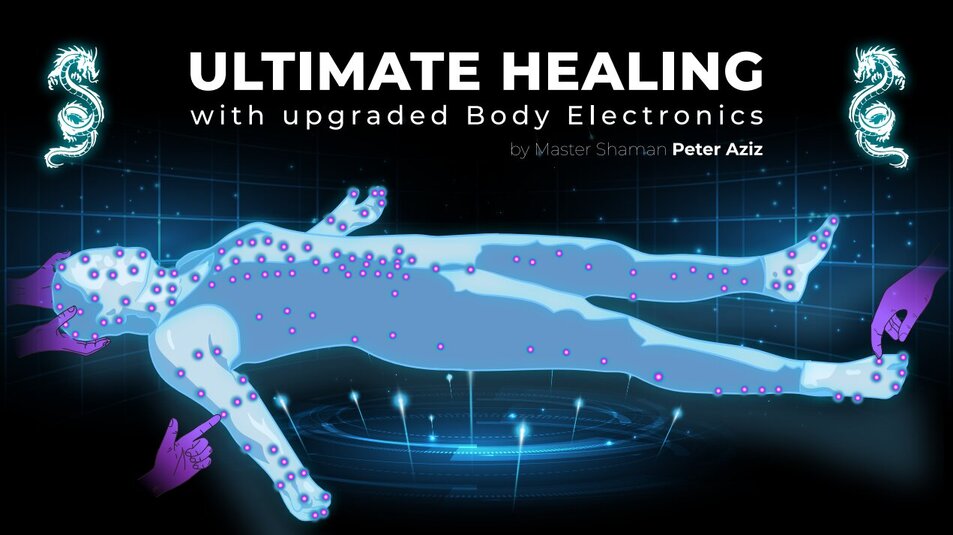 May 2023
I will be offering my Ultimate Healing Course Part 2 in Chiang Mai, Thailand.
Benefits of participating in In-person Intensive include:
Individual iris readings from Peter to indicate which points need holding
Help from Peter in finding the points
Live empowerment transmissions during the sessions
Peter is on hand throughout the sessions to guide and support you
You will be working on the spine and cranium which is not possible in the Online version of Ultimate Healing Part 2
Partners are readily available and in the first week you generally have several people working on one person
The intensity of the process means that you will be able to work on issues you tend to avoid if point holding on your own.
Ultimate Healing Part 1
Please note that my online course Ultimate Healing Part 1 – Self-Healing is a pre-requisite for all Ultimate Healing Part 2 In-Person Body Electronics Intensive participants. You have the opportunity to join the next group of students participating in the Live Webinar Series starting 28 January, 2023 and ending 29 April.
If you have participated in a previous in-person Body Electronics Intensive with me, please contact me at azizshamanism@gmail,com with the date and location of your course and you will be sent a discount link where you can purchase the course for a third of the regular price.
Ultimate Healing Part 2
Glands: 8-13 May, 2023
Spine: 15-20 May, 2023 (Glands is a prerequisite)
Cranium: 22-27 May, 2023 (Glands & Spine are prerequisites)
There will be an After Care online Zoom session with me available to all students, 1-2 weeks after the end of the third week.
Venue: Chiang Mai, Thailand
Cost £407 per week – includes raw lunch and dinner; accommodation, transport and breakfast not included.
If you bring a friend with you (who has not worked with me before) you can get a single discount of 10%, which will be refunded to you at the start of the course.
Payment
Deposit
To secure your place on the course, please pay a deposit of £100 which is non-refundable if you decide to cancel.
Deposit: £100
Balance:
Before paying the balance, please email peteraziz.ultimatehealing@gmail.com to confirm your eligibility to participate in Part 2.
1 week: £407 less £100 deposit
2 weeks: £814 less £100 deposit
3 weeks: £1,221 less £100 deposit
Cancellation
In the event that the course is cancelled by Peter due to travel restrictions or other reasons, your deposit or full payment will be refunded to you. However, your flights, accommodation or any other costs are your responsibility so you may wish to take out insurance to cover yourself in the event of cancellation.
Dragon Magick workshop at the same venue
N.B. I will be offering a Dragon Magick workshop on 30-31 May, 2023 costing £200 excluding food and accommodation. A fabulous opportunity to extend your stay in Thailand and study with Peter in-person!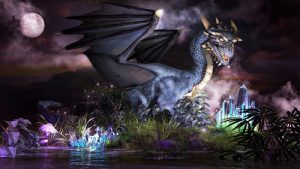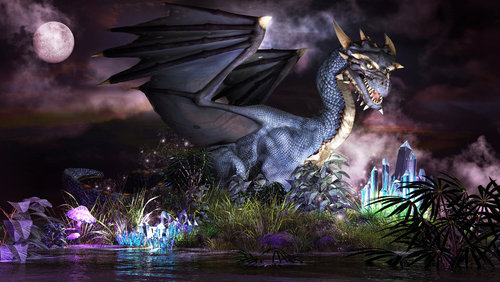 Some Ultimate Healing Part 2 Highlights
The main healing modality used in the Intensive is Body Electronics originating from the Kahuna shaman of Hawaii. Theta Healing, the Sedona Technique, Javanese and other magickal empowerments are also included in the process.
For the second time in Thailand, I will be adding my 8-level Tachyon Attunement at no extra charge (normal cost is £220). I added level 8 in response to the threat from 5G which is currently being rolled out around the world and in space. Read my article Protection from 5G and other Modern Threats to Health To protect you from 5G, you would tachyonise your home to level 8. This neutralises all harmful effects of EMF.
Other additions in the last 3 years include:
– The Silver Shree Yantra Empowerment which helps you to release limiting beliefs and tap into your intuitive powers – something which is particularly important when you are dealing with serious health conditions. It also helps heal ancestral patterns and enhances your ability to manifest what you want in your life.
– Astras (legendary magick missiles) used during the sessions to make the healing even more powerful.
– Dragon energy specifically to help break down the oppressive Christian egregore (collective group consciousness) and general restriction of freedom so prevalent in our culture.
Body Electronics has developed from a study of many modern alternative healing methods, advanced scientific research, and shamanistic and spiritual teachings. It works in harmony with spiritual and natural law, and is based upon the simple concept 'as man thinketh in his heart, so is he'. See here for more on Body Electronics.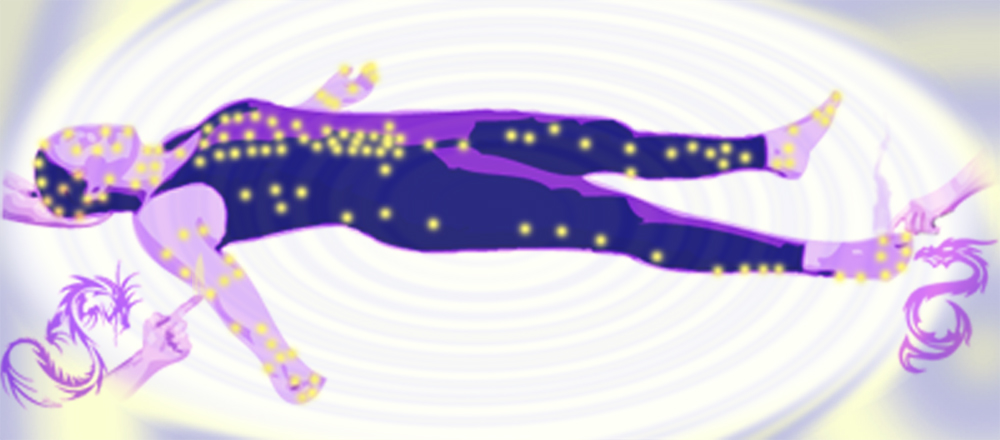 The Venue
A quiet location in a typical Thai village, bordering the edge of the Chiang Mai national park – perfect for this Intensive! Take a look at the video below.
Timings
The Ultimate Healing Intensive days will start at 10am each day. The finish time is variable – depending on when your particular session finishes.
Transport
The venue is a 15 minute drive from the city center of Chiang Mai. The nearest accommodation is a 5 minute drive from the venue. Transport will be required. You can either hire a scooter, a car or you can very easily get private transport using the app called Grab. You can hire a taxi scooter or car for all your travel needs at a very reasonable cost.
Food
You are encouraged to follow a mostly raw diet throughout (and ideally for 1 month preceding) the Intensive and to take additional supplements. The raw diet can be hard to follow especially if you are travelling, so as a guideline, try to eat more fruits and have some raw food with every meal. Enzyme supplements can also be taken with meals before and during the course. See Peter's information on why the enzymes are so important or contact peteraziz.ultimatehealing@gmail.com with questions.
Recommended Supplements:
Enzymes: I recommend Enzymes International Food Enzymes, or NOW plant enzymes.
Minerals: You can use any multimineral, preferably in colloidal form. I use Enzymes International Co-enzyme minerals in quart bottles i.e. liquid form (1 quart = 32 fl oz = 946 ml) and also in capsule form, in bottles of 100. You can buy them directly from Enzymes International's website. I also use bodybynature multivitamins. These are food form.
N.B. Please purchase your own enzymes and minerals as suggested above before attending Part 2 of the course. If doing all 3 weeks, you will need 2x bottles of 100 minerals.
More information will be provided once you have registered for the course.
Getting there:
You can search for flight costs and details on http://www.skyscanner.net/.
Option 1 is to fly to Bangkok and take an internal flight or train to Chiang Mai.

Option 2 is to fly direct to Chiang Mai.
Visa: Due to the current situation, please contact the Thai Embassy in your country, or visit the relevant website for accurate and up-to-date information. You may want to look into obtaining a 2 month visa so that you have the option to enjoy some time in Thailand before and after the course.
Accommodation
Prices vary, depending on your requirements. There are a variety of options in and around the village. The average price is $16 per night. Discounts may be available for long stays (1 month or more is suggested). For more information on location and accommodation costs, please email peteraziz.ultimatehealing@gmail.com.
Any Queries?
For course content inquiries please Contact Me.
For bookings and payment, accommodation and transport inquiries please contact peteraziz.ultimatehealing@gmail.com