Learn Shamanism Online
These shamanism online courses have (in the main) been created from audio recordings of my live workshops and are suitable for both beginners and for those with previous shamanic experience.
Courses include a written manual, audio recordings, empowerments sent in orbs and supplementary materials including videos and talismans as appropriate.
Students of my paid courses can access monthly live Questions & Answers Zoom calls where I give additional teachings and answer questions.
Originally offered as Home -Study courses from my main website, these courses are now available from my Aziz Shamanism Online School. Some courses are also available in German.
If you have participated in the live workshop for a particular course, you can purchase the online version at a steep discount – please email me with the month and location of your live workshop. If you have purchased the course as a Home-Study course and would like the convenience of the online version, please email me your PayPal receipt and you will gain either free access or can purchase at a steep discount if the course has been upgraded.
The Take Back Your Power I course is offered free as a service to the community. It consists of written teachings, illustrations and two audio recordings. All you need to do to receive it is to join my mailing list.
NEW RELEASES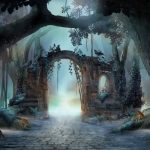 This course deals with the ego and the shadow, and teaches you to explore the depths of your own darkness to gain full mastery of your own inner power. You will find and break the dark laws that have imprisoned your power; deal with your personal Nemesis which is at the root of self limitation; and work with the dark elves to help break down illusion and limitation…..LEARN MORE
OTHER COURSES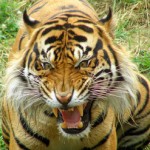 Take back your power and put a stop to those who abuse authority to make your life difficult. This is a powerful course that will awaken your power and put you back in control, and allow you to punish and expose corrupt authorities. Offered free as a service to the community. Consists of written teachings, illustrations, and an audio recording…LEARN MORE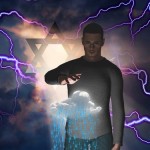 After you have mastered the rituals in Take Back Your Power I, this is the next step to 'see through the illusion' and to create your reality…LEARN MORE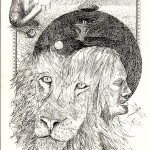 This home-study course on Underworld Journeying  introduces you to the essentials of shamanic journeying in the underworld to help you remove unconscious blocks to success.  It includes an audio file with drumming and my voice guiding you….LEARN MORE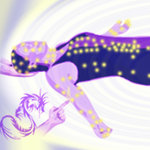 This is a very complete and in depth healing course, which has all the material of the point holding courses, except the point holding! This is a stand alone course, as well as prerequisite for the Ultimate Healing Part 2 in-person Body Electronics Intensive…..LEARN MORE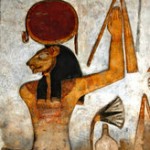 This course is designed to clear away any form of negative energy. This can include psychic phenomena such as curses, demons or entities, and hauntings, but also any form of bad luck.
The course includes banishing rituals, talismans, guided meditations, and mantras. A sound file of a guided meditation comes with the course… LEARN MORE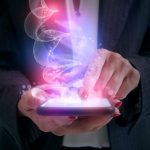 This is the most powerful psionics available to date, and yet can be done from a printed symbolic plate without the need for expensive machines. It utilizes a symbol that connects you to a vast source of power…. LEARN MORE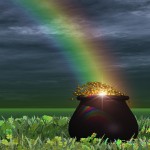 This abundance course utilizes shamanic and magickal processes all geared towards releasing poverty consciousness and creating abundance. There are shamanic processes for releasing all shame and unworthiness, guilt and indebtedness to the past, and magickal empowerments for opening the channels to abundance, and attunement to Lakshmi, goddess of wealth, and Ganesha for removing all obstacles… LEARN MORE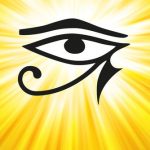 The course will include empowerments of tenaga dalam, the gaining of angelic helpers (khodams), and development of the kundalini. Some powerful protective rituals will be taught, which are simple to follow, and exercises for locating and identifying psychic attacks, and reversing them back upon the sender…. LEARN MORE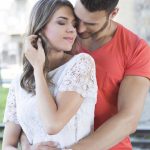 This audio course provides teachings, healings, meditations, and empowerments to release blocks in relationships, enhance your relationships, and improve your seductiveness. This audio course consists of 22 audio files, course notes, mantras, mudras, and a yantra… LEARN MORE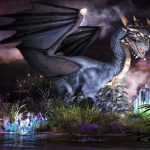 This course creates a strong bond of co-creation with incredibly magickal and powerful beings. Dragons represent the fully risen kundalini; the source of all spiritual attainment. You will meet your personal dragons, as well as be attuned to some Universal Dragon spirits….LEARN MORE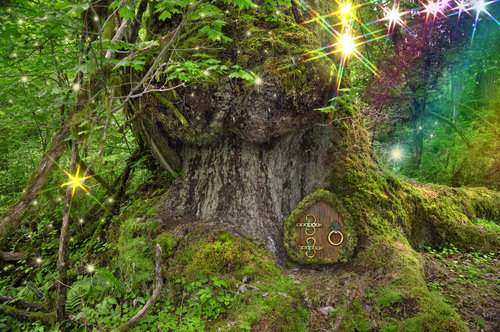 You will journey into the ethers and connect with elementals, and then go further into the faery realm to develop your unfamiliar senses and gain a deeper understanding of magick. You will learn the faery runes, spells, and some rituals to dance your desires into manifestation….LEARN MORE