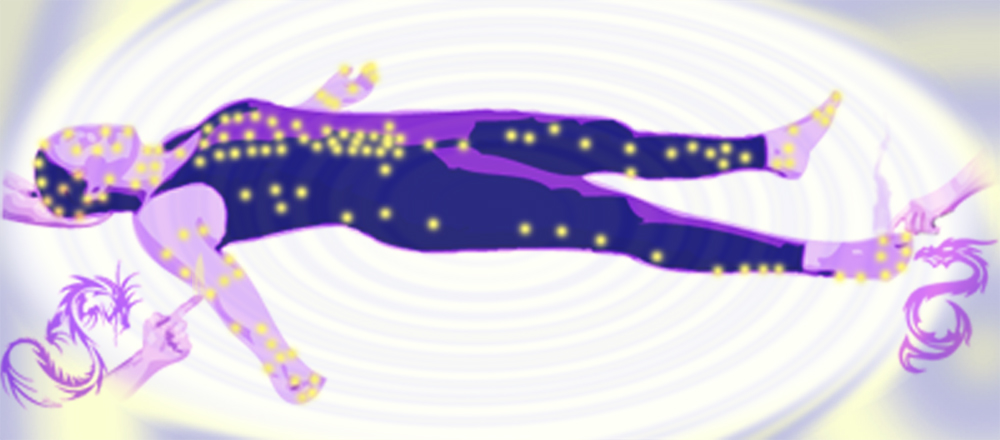 Are you desperate to get to the root cause of everything that's holding you back and release it?
Are you prepared to meet and embrace your shadow?
Do you realise that NOW is the time to recognise yourself as a sovereign being?
Are you ready to allow massive change in your life and the world around you?
If so, you have landed in the right place! This online course will take you where you need to go.
I created this online version of my Ultimate Healing Course to give people the opportunity to explore, embed and embody the principles before getting into the physical release process. And, having been asked by many people how they could access these core teachings without attending an in-person intensive (e.g. because of family, money or travel considerations), I realised the need to make the teachings available to a wider audience. Particularly in these most 'interesting times' we are living in, we need as many of us as possible to learn how to move through our limitations and be effective in creating the future we want to experience.
This is a very complete and in depth healing course in two parts:
Ultimate Healing Part 1 – Self-Healing
There are 8 modules, containing a number of guided meditations on mp3 audio files. You will be guided to welcome and release emotions, take back power, release shame, mature ego, embrace shadow, master the art of creating everything you want, as well as dis-creating everything you don't want. The course also includes two levels of Candali – a safe form of kundalini yoga which produces the heat needed for transformation. Your journey through the modules will be supported with an online, live webinar series where some of the information will be covered in more detail and you will be given the opportunity to ask any questions that you might have related to the content you have completed.
This is a stand alone course and can be completed with or without continuing on to Part 2. Please note, however, that Part 1 is a prerequisite for Part 2, It's called the Ultimate Healing Course because it can give you complete mastery on all levels. Totally heal and regenerate the body, change the most impossible situations, and manifest your dreams.
There are many reasons for participating in this course. Some people take it to improve the healing they give to others, some to heal themselves of difficult ailments, some to accelerate their spiritual development, and others because they need a positive change in their lives.
Body Electronics is a powerful method of sustained point holding, developed by Dr John Whitman Ray, largely influenced by Kahuna (Hawaiian shamanism) teaching. It is used to access memories stored in the body at the genetic level, and by releasing emotion and stored trauma, leads to the healing and regeneration of the body as well as inner transformation. The methods are based on a thorough scientific understanding of how thoughts and emotions are stored in the body, and how they affect our health and development.
In Part 1, we do everything except the point holding. You will learn to heal yourself very deeply, remove all kinds of emotional blocks, manifest your desires, dis-create situations you don't want, and generally master your life. This is essential ground work if you choose to continue to the point holding in Part 2.
We look at:
How emotions affect your health
Releasing emotional blocks
Taking back lost power
Levels of healing
Dis-creation
Releasing past choices
Nutrition & healing crisis
Manifestation & future causality
Mastering ego & shadow
Healing physical ailments
Overcoming weapons of control & veils of perception
Candali initiations
Cost: $497 Special price of $397 until 27 January 2022 – payment plan available
Discounts available for previous students.
Ultimate Healing Part 2 – Body Electronics Online
At the core of Part 2 is a series of live webinars via zoom where you will be guided to hold space, facilitate healing, and do point holding on yourself as well as others. You will have access to detailed charts of the points on the body, iridology charts and instructions, mp3s of mantras and receive a series of high level attunements and transmissions including all the higher candali empowerments, tachyon, shree yantra, etheric crystals, magickal transmutation orb, crystal palace of love, enemy burning fire, and more throughout the course.
Cost: £700
Discount for those who have previously participated in a Body Electronics Intensive: £300